€

5.00 - On Sale

FÆMIN Digisleeve CD
Limited Second Press Edition available!
Mixed by Andrew Schneider (at Translator Audio Studios in New York) and mastered by Collin Jordan (at The Boiler Room in Chicago), «FÆMIN» builds upon 5 concise tracks, shorter for the band standards, but overall more intense and scorching than anything they've done before. Steadily moving through dynamic rhythm changes, the band explores a more diverse vocal approach, mantra-like grooves, a crushing rhythm session, an everlasting love for feedback and more huge riffs than you can ask for in under 45 minutes. With «FÆMIN», Process of Guilt paint desolate sonic landscapes and dig their own place in the scene even deeper.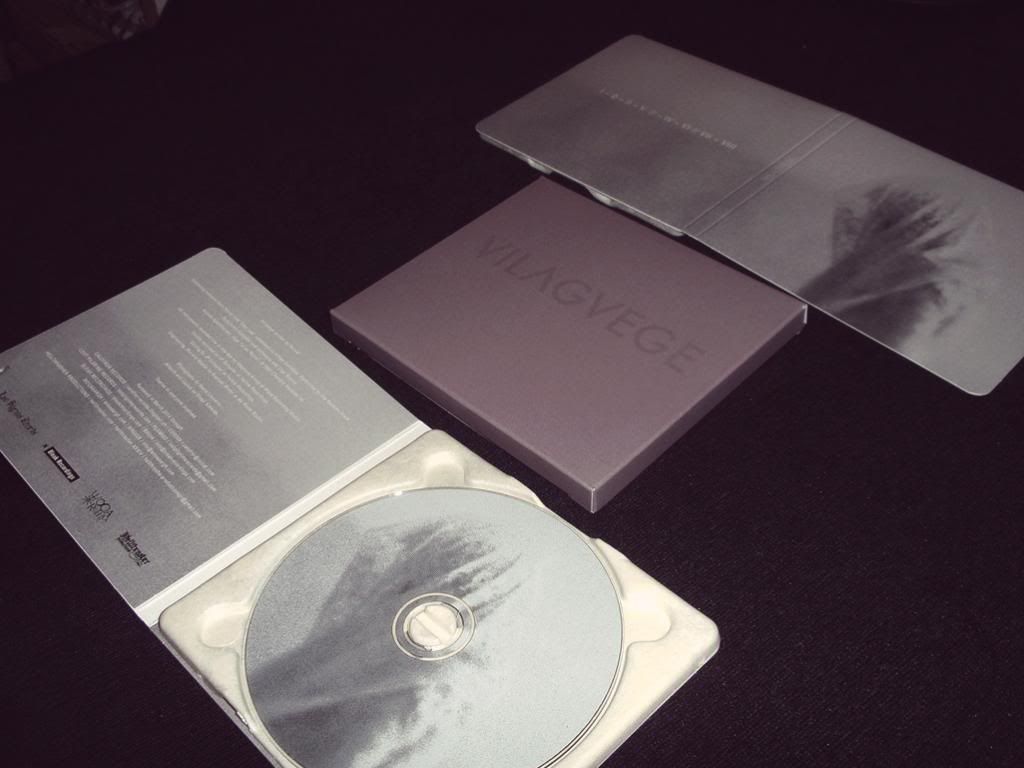 Limited deluxe edition, packed on an elegant digipack inside a carton cover case with spot UV printing.
Világvége, Armageddon, Fin du Monde, Weltuntergang, Apocalypse, Ragnarök... No matter the language or origin, the "end of the world" has always been a huge theme of discussion and discord among men since humanity was born. After llustrating the decadence of a Roman Emperor with «Heliogabalus» in 2010, Swiss masters of the obscure RORCAL are back with a third album whose guideline just appeared to be obvious. Like its source of inspiration, the music has no boundaries and «Vilagvege» is here to prove it once and for all. When doom turns into black, you can't expect anything but chaos: 8 tracks straight to the point, nervous and furious like never before. Bone shatteringly heavy from the get go and with a ferocious attitude that doesn't let up, this is a truly uncompromising listen with frantic intensity combined with a doomy magnitude.

Limited Edition Compact Disc (DigiSleeve)
Shipping out after 07 February 2015
Featuring guitarist/vocalist Filipe Correia (Concealment), bassist Pedro Lopes and drummer Pedro Mau (Kneel), the group formed in late 2011 and have recently completed the recordings of their debut album "Matter as Regent", which will be released on February 7th. The forty minutes long, 6-track album is an incredibly unpredictable and evocative release, blending the monolithic heaviness of sludge/doom with the intricacies and atmosphere of dark post-metal. The trio have crafted an organic, intriguing and crushingly heavy sound that falls somewhere between the suffocating atmospherics of Neurosis and Cult of Luna and the complexities of Voivod and Ved Buens Ende. The theme of the union of matter with transcendence and the overall genesis of the universe matches the album's dark and disturbing sound, making "Matter as Regent" even more of an intriguing listen.
Co-released by Raging Planet and Chaosphere Records, this is a fascinating release that sets Wells Valley as one of the most promising and innovate bands emerging from Portugal in the last couple of years.

Vicious Consolation / Virtuous Totality
Debut full-length of the mighty grindcrustsludgers UTOPIUM!
Slipcase CD / Limited to 500.
Exploring the embodiment of seven vices and its seven opposite virtues as representative facets of Man, «Vicious Consolation / Virtuous Totality» includes 18 micro-discharges of a grindcore, crust and sludge hybrid, powerful enough to leave any extreme music lover with their jaw dropped. Sounding like Nasum playing Entombed covers in Iron Monkey's rehearsal space, but with its own identity already developed over the past six years, UTOPIUM are much more than the simple sum of its influences. And they don't even need half an hour to prove they have more than enough capacity to affirm themselves, once and for all, as one of the most explosive and compelling proposals out of the extreme underground of the XXI century.